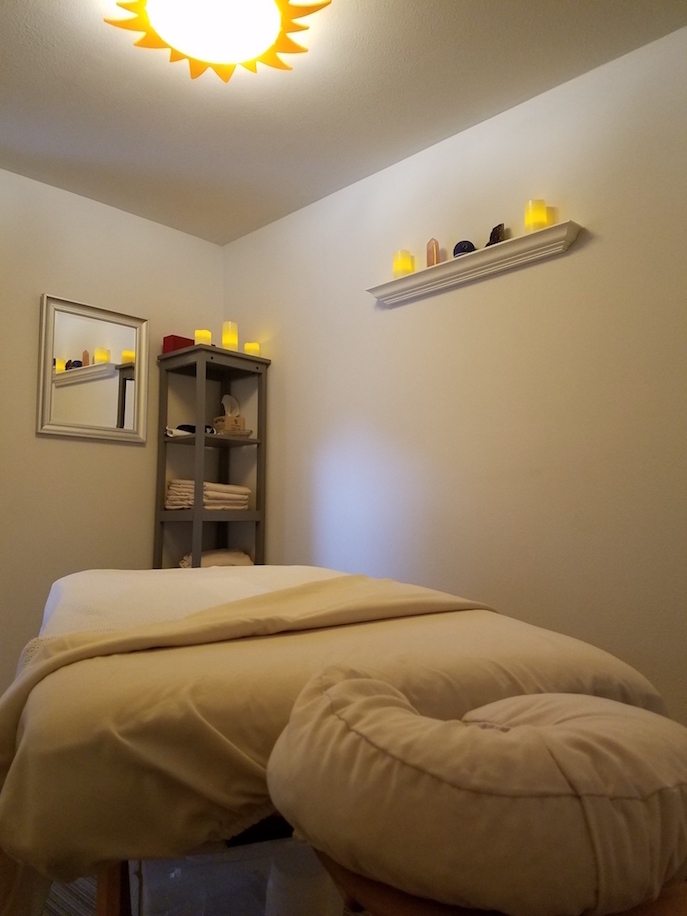 Location
Come visit my north Oakland studio, between Temescal and Piedmont. My space is located inside of Bliss Fitness at 4268 Broadway, in the white brick W.C. Morse building above Blue Bottle Coffee. On a case-by-case basis for returning clients, I may offer outcall massage in Oakland, Berkeley, Emeryville and Alameda. I will bring my massage table and all needed equipment to you. Your space should be large enough to accommodate my table (about 2.5 by 6.5 feet) plus a a few feet around on each side to comfortably maneuver. I offer 75-minute or 90-minute sessions only for in-home massage.
Schedule
I don't maintain specific office hours; rather, I schedule according to my availability on a given week. Please contact me to set up an appointment time.
Rates
$90 for a 60-minute session

$110 for a 75-minute session

$130 for a 90-minute session
Chair Massage
I offer on-site chair massage in a variety of contexts, including workplace settings, wellness fairs, fitness centers, and special events (e.g., sporting events, corporate events, private gatherings).
Chair massage rates are negotiable depending on the engagement. I have a 2-hour minimum. My typical rate is $60/hr for engagements of 2.5+ hours, and $70/hr for 2-hour engagements, in Oakland, Berkeley, Emeryville and Alameda.
Please contact me to inquire about scheduling a session or hiring me for an event.