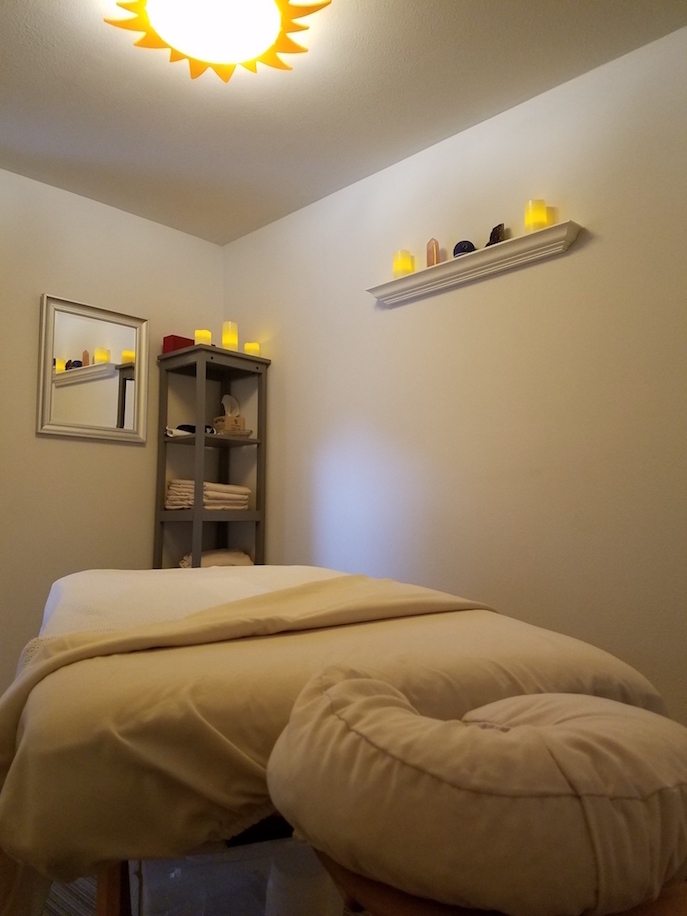 Studio Locations
My north Oakland studio is located between Temescal and Piedmont, inside of Bliss Fitness at 4268 Broadway. We are in the white brick W.C. Morse building above Blue Bottle Coffee. My west Berkeley studio is located at 831 Bancroft Way, across the street from Rudramundir.

On a case-by-case basis for repeat clients who have a table in their home, I may offer outcall massage in Berkeley/Albany, Oakland, Emeryville and Alameda. I typically offer 75-minute or 90-minute sessions only for in-home massage. Please inquire about rates.
Schedule
Alternating Wednesdays (1st/3rd/5th monthly): 5:15 - 8:00 pm in Oakland

Thursdays: 2:00 - 8:00 pm in Oakland

Fridays: 4:00 - 8:00 pm in Berkeley

Saturdays: 9:30 am - 5:30 pm in Berkeley

Sundays: 9:30 am - 5:30 pm in Oakland
Hours above reflect earliest start times to latest end times. Please contact me to request an appointment time.