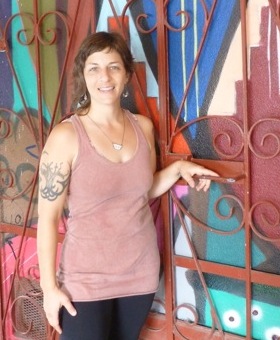 A longtime mind/body and healing arts enthusiast, I left my professional "day job" in 2012 to pursue a career as a bodyworker. I completed 500 hours of training at McKinnon Body Therapy Center and 168 hours of training at the Hendrickson Method Institute (both in the Bay area). I also completed Zen Hospice Project's 40-hour volunteer training and served as a volunteer caregiver at Laguna Honda Hospital in San Francisco for a year.

I have experience providing massage for a wide array of individuals, including working professionals, everyday athletes, new moms, disabled/alter-abled individuals, people managing chronic illness, the elderly, and people in palliative/hospice care settings. In addition to my private practice, I work as a massage therapist at Bliss Fitness (in Oakland) and at the Hendrickson Chiropractic Clinic (in Kensington), as well as providing chair massage in various workplace- and special-event-settings.
I feel there is somewhat of a polarization in how various bodywork modalities are often perceived: as either primarily therapeutic (think "sports massage") or primarily relaxation-based and balancing (think "spa massage" and "energy work"). My bodywork is dedicated to bridging this spectrum, by facilitating my clients' functional/rehabilitative needs while always offering opportunities for deep relaxation at the level of the nervous system.
Along with my formal bodywork training, I bring ten years of personal study and practice with self-awareness, embodiment, and spiritual teachings. These have included trainings with groups such as Heart of Now and Possibility Management; martial arts training; and Buddhist/meditation studies, with an emphasis in Tibetan somatic meditation practices as taught by Reggie Ray of Dharma Ocean. I'm a fitness and movement enthusiast, and I also love spending as much time as possible outdoors and in the wilderness.